Now is the time for HVAC technicians to make the most of their valued experience and receive what they deserve by joining the United Association.
The demand for skilled HVAC technicians is at an all-time high. United Association contractors are looking to hire HVAC technicians that have experience in the following fields: refinery/heavy industrial, commercial properties and residential.
If you are an experienced HVAC technician, we want to help you receive the compensation and benefits that you deserve while providing other opportunities to advance your career. Besides a competitive wage, UA contractors provide free training, quality health care and a pension.
If you want to earn more money, receive better benefits and work on high profile jobs, now is the time to advance your HVAC career and join the United Association.
Advance Your Career
— Request More Info
* Disclaimer: Your privacy is very important to us. We will not share or sell your information with any third party without your consent.
UA Local Training Centers
Experienced HVAC service techs can choose to upgrade their skills for various specialties in the HVAC industry at state-of-the-art training centers.
Through a commitment to excellence in training, the UA is able to offer:
Training on the latest industry technology.
Earning supplemental industry leading certifications.
Receive mandatory safety training.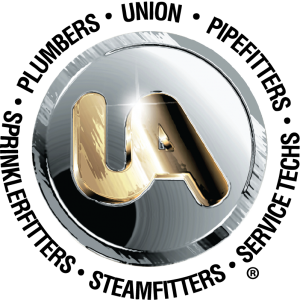 Membership in the United Association
The UA is one of the premier International Labor Unions of the Building and Construction Trades with more than 345,000 members, who belong to more than 275 Local Unions in the United States and Canada.
Founded in 1889, the United Association of Plumbers, Pipefitters, Sprinkler Fitters, Welders and HVACR Technicians earn top wages, receive family health benefits and retirement security for your future. You won't just have a job, you'll have a career.